Defining Television Studies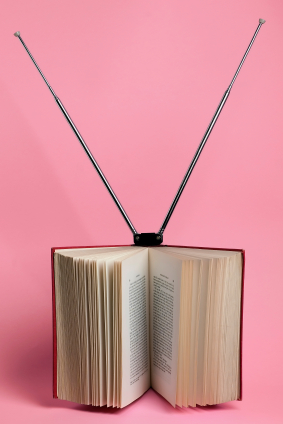 We're in the final stages of drafting a volume on Television Studies for Polity's Short Introductions series. While we've negotiated a fair bit of ambivalence in this task, we ultimately decided it would be valuable to offer something more than an "I know it when I see it" definition of television studies. The book is mostly a stab at an intellectual history/ lit review of the field, but to do so required calling a field into existence. We've tried to anticipate a wide array of criticisms about the contours that we suggest and have come to the following conclusions that we'd like to throw open to others' consideration. We're more or less agreed on the substance of the distinction, but continue to find it inelegant and wonder if a conversation among more minds might help with greater finesse. Here are some passages:
~ We regard television studies not foremost as a field for the study of a singular medium; rather, we see television studies as an approach to studying media. ~
~ Television is a ubiquitous enough entity that other disciplines would be remiss in their duties if they did not study television at times, and thus other disciplines and approaches frequently inform television studies. Whereas other disciplines may study television with a solitary interest in its texts, its audiences, its producers, or its history and context, television studies sees each of these as integral aspects. As an approach, it is not solipsistic; it is and must be disciplinarily ambidextrous. Granted, individual studies within television studies may analyze only one or two of program, audience, industry, and context out of necessity, but a television studies approach should at the least be mindful of all aspects, and see each intricately interwoven with the others. ~
~ Television studies will not always seek to understand television for the sake of understanding television alone; on the contrary, works of television studies examine the operation of identity, power, authority, meaning, community, politics, education, play, and countless other issues. Television studies, though, starts with the presumption that television is an important prism through which these issues are shared, and hence that a multi-faceted and deliberately contextualized approach to the medium and its programs, audiences, and institutions will always help one understand those issues better. ~
~ As we've drafted the book, we've loosely referred to the distinction of television studies in our conversations as the "at least two of these" rule, hoping a more refined way to express this classification would emerge. Yet it has not, so we distinguish television studies as an approach to studying television or other media that typically references at least two of these—program, audience, industrial—analyses. Regardless of focus, television studies takes great effort to specify the context of the phenomenon of study in terms of socio-cultural, techno-industrial, and historical conditions. ~
~ We don't believe that we are path breaking in marking off this distinction for television studies. Indeed, what we describe here is fully consistent with the "circuit of media study" offered by Julie D'Acci in her chapter "Cultural Studies, Television Studies, and the Crisis in the Humanities," as well as the approach taught to generations of students, several of whom have been central in defining television studies in the last decade. ~
For better or worse, the book will be out this September.