Convergence Culture, Māori-Style: The Browning-Up of New Zealand?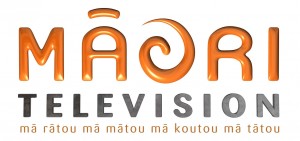 There's been a flurry of mob-flash haka (traditional Māori dances often associated with vitality and challenge) in Aotearoa New Zealand since the Rugby World Cup (RWC) began in early September. Rugby, identity, and politics all blend fluidly in this small South Pacific nation. From July through September 1981, exactly thirty years in advance of the 2011 World Cup, a three-month rugby tour of Aotearoa New Zealand by the South African Springboks brought hundreds of thousands of anti-apartheid protesters into the streets, where they clashed, sometimes violently, with police sworn to ensure that each match should proceed as scheduled. This eruption of protests is widely understood to have sparked a modern Māori cultural and political renaissance. Today, the full-blown emergence and multi-platform expansion of Māori media may be pushing that renaissance to new heights, and although one of the most widely recognized of all haka has long been performed by the All Blacks, Aotearoa New Zealand's national rugby team, before each match, there's something different about the haka that have recently erupted in more ordinary, everyday spaces such as street corners and shopping malls.
Thirty years ago the Springboks tour created the conditions of possibility for sharpened discussion and debate among New Zealanders about forms of pervasive but mostly unacknowledged (in mainstream discourse) racism. The predominant mythologies of the Pakeha (European-descended) majority, which cast New Zealand race relations in Panglossian terms, were ruptured in ways that would facilitate important advances in Māori struggles for cultural rights and the redress of historical grievances concerning land and resource privation stretching back nearly a century and a half. Moreover, the intensification of transnational affective alliances between Māori and Black South Africans contributed to a Māori sense of justified anger and growing political will, while Pakeha protestors' concerns for the plight of racially subordinated peoples half a world away lent enhanced moral leverage to Māori demands for racial justice closer to home.
Half a decade after the watershed moment of the 1981 Springboks tour, Aotearoa New Zealand was in the grip of full-scale economic neoliberalization that included substantial privatization of public media operations. Meanwhile, a Māori communicators' association, Te Manu Aute, was forming to advance the cause of Māori broadcasting on the basis of rights and entitlements enshrined in the Treaty of Waitangi signed in 1840 by the British Crown and some 500 Māori chiefs. It would take almost 20 years of struggle against various political opponents and enemies (particularly on the right), but the first of two Māori Television Service (MTS) channels went to air in 2004, followed by the appearance five years later of a multiplatform strategy, a webcast-capable website and Maori Television's YouTube channel.
Further iterations of the political struggles to establish a stable and sustainable Māori television service ensued when, in 2009, a successful initial bid by the indigenous broadcaster for exclusive rights to deliver the national sport's premier global event, inflected with Māori trappings and linguistic elements, spurred a backlash that ultimately resulted in a negotiated deal under which broadcasting rights to all major 2011 RWC games are shared with non-indigenous media outfits. This deal thus partially circumvented the complex implications for Pakeha imaginaries of a situation characterized by prohibitive indigenous control over the presentation of iconic national sporting images and narratives in post-colonial Aotearoa New Zealand. Nevertheless, there is something both remarkable and heartening about the transmediated and multi-platformed emergence of everyday haka at sites such as street corners and shopping malls, and their recirculation via YouTube, Facebook, and nightly newscasts.  While it is clear that "convergence culture" is, as some contributors to the current issue of Cultural Studies caution, a site where key forces of neoliberalism can gain purchase, it seems also to be the case that in this corner of the globe participatory cultures of media convergence have something to contribute to the reconfiguration of how we both imagine and interact with the spaces and places of our everyday lives.