What Are You Missing? Sept 30 – Oct 13
Ten (or more) media industry news items you might have missed recently.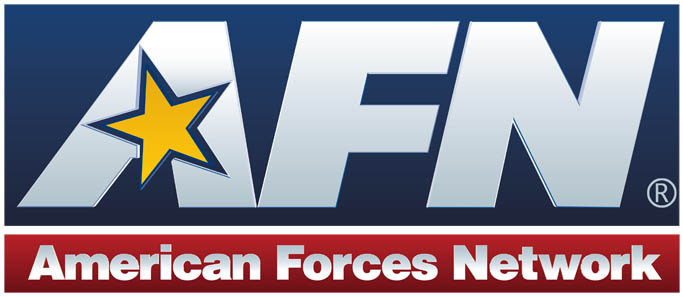 1) The top story in the U.S. these past two weeks is most certainly the government shutdown, and it is having some particular media-related impacts. First, many on-location film shoots in Los Angeles had to be cancelled or moved due to a hiatus on Federal locations like the Angeles National Forest, L.A. River, and Sepulveda Dam, as well as the popular Paramount Ranch now owned by the National Park Service. On the television side, a shutdown of the Armed Forces Network was preventing overseas troops from watching beloved NFL games. While recorded programs could play due to pre-set breaks, live NFL games require a technician (considered a non-essential government employee) to manage the breaks in the broadcast. However, this past Monday an act from the Secretary of Defense brought football and other entertainment programming back to AFN, recalling employees who contribute to boosting morale and well-being. And finally here is one more bright spot, as AMC Theaters are offering free popcorn to government employees at all its locations.
2) The network streaming service Aereo is back in the news with new litigation, new decisions, and a possible trip to the highest court in the land. While Aereo has a new suit in Utah from three local broadcasters and Fox, they won another case in Boston with a judge denying ABC-affiliate WCVB's preliminary injunction motion. The biggest news on the Aereo-front, however, comes from a new petition from the four major broadcasters for the Supreme Court to review a decision back in April that denied their request to halt Aereo's services while litigation proceeded. You can read the broadcasters' full argument here.
3) Despite L.A.'s 19.3% rise in on-location filming last quarter, the MPAA and others are calling for an expansion to California's tax credits for film and television. The situation is prompting unlikely cooperation from labor unions and business representatives as they petition California lawmakers, a measure that already has support in the state's legislature with an extension to the state's incentive program already being drafted. While this happens at the state level, some local areas are pushing their own programs, like Santa Barbara's cash rebates being offered to unscripted TV shows.
4) A $1.3 billion acquisition in the world of ratings as Nielsen has completed its purchase of Arbitron, the research firm best known for tracking U.S. radio ratings. Arbitron will be renamed Nielsen Audio, meaning we will be losing everyone's favorite statistician-Transformer. You will be missed, Arbitron.
5) Sticking with Nielsen, they have unveiled their first batch of Social TV metrics, hoping to measure the top-tweeted shows and compare those numbers with more conventional ratings. Nielsen believes networks and programmers will promote Social TV metrics just like traditional ratings, despite a lack of clarity in the efficacy or impact of Twitter chatter. Still, the first week's numbers revealed, quite unshockingly, little to no overlap between top-tweeted shows (like Breaking Bad's finale) and total viewership (Breaking Bad was outside the Top 20).
6) The partnership with Nielsen is sure to play a factor in Twitter's upcoming IPO, which was officially filed for back on Oct. 3. Trading under the symbol TWTR, Twitter is planning for a $1 billion initial public offering. The IPO could occur in November pending the length of Twitter's "roadshow," a trip where the company will attempt to sell itself to potential investors. So like the Antiques Roadshow except not at all.
7) After pressure from the Republican National Committee, both NBC and CNN have dropped documentary/miniseries projects that would have focused on the life of Hillary Clinton. RNC Chairman (and natural enemy of spellcheck) Reince Priebus called the double cancellation a "major victory against mainstream media" after he and the RNC threatened to deny NBC and CNN access to Republican primary debates. Just one day after the two networks announced their dropped plans, Citizens United, the conservative organization best known for the eponymous Supreme Court case over an earlier Clinton-movie project, has announced its own Clinton movie plans, this one focusing on her time as Secretary of State. And I'm sure we all know what that will look like.
8) It has been a bumpy road, but it appears Activision Blizzard will finally be able to buy itself from French-conglomerate Vivendi. After being stalled by a temporary court injunction pushed by a shareholder, the $8.2 billion deal will see Vivendi sell stock in Activision Blizzard back to the company and an investment group headed by company CEO Bobby Kotick. Activision Blizzard is the most successful video game maker on the planet, with both World of Warcraft and the Call of Duty franchise to its name.
9) Perhaps I feel compelled to keep reporting on this story because of my own intern 'experience,' but the internship-based ruling that saw two unpaid interns who working on Fox Searchlight's Black Swan sued and won over minimum wage and overtime laws. Yet the story will not end there, as Fox Entertainment Group has filed a petition to appeal the decision made this past June. The case (and this possible appeal) could have major precedent for future media intern lawsuits, as well as internship cases across industries as the number of unpaid internships in the U.S. has grown exponentially during the recession.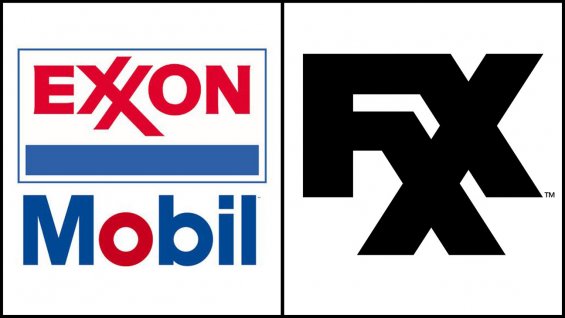 10) Can you own interlocking X's? That is the question at the heart of this new lawsuit that sees Exxon-Mobil suing FX Networks over the logo to their recently launched cable channel FXX, as they claim the interlocking double-X's infringes on their copyrighted logo, claiming "it is likely to cause confusion, to cause mistake, or to deceive customers and potential customers of the parties" because gas and cable channels, that's why. If that quote wasn't hilarious enough on its own right (and it most certainly is), the suit cites comments on Internet forums and comment-sections such as NeoGAF, TV.com, and AVClub as 'proof.' Here are a few. "The Enchanted Goatee" may be an expert witness:
A comment on NeoGAF.com by user "GungHo" copying the FXX logo from a previous post and asking "'Were they inspired by the Exxon logo?"
A comment on AVclub.com by user "The Enchanted Goatee" stating "It looks like a misprinted Exxon logo "
A comment on HeapersHangout.com from user "lee4hmz" stating "Just saw the FXX logo….who thought it was a good idea to rip off Exxon?"
A pair of comments on TV.com from user "JT_Kirk." The first states "ThatFXX logo has to go, that is awful on a plate. Also, Exxon is going to be pissed."