The Only Music Podcast: Listening to a New Music Podcast Find its Voice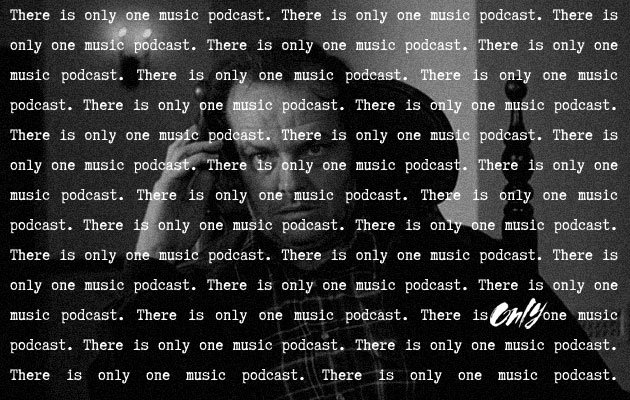 Post by Brian Fauteux, University of Alberta
This is the first post in our new series "The Podcast Review," which offers critical appreciations of podcast series or episodes and other notable digital soundwork.
Podcasts about music come with a particular set of challenges. For one, it can be difficult for hosts to balance their own musical preferences against those of their listeners. Also, for more amateur productions, there is the tricky question of whether to acquire the rights to use songs in the podcast, to rely on brief clips that may fall within fair use (or its equivalent in other countries), or to just risk it and worry about consequences if they arise.
For these reasons and others, music podcasts, especially those that aren't produced by a radio station or network like NPR or KEXP, often have a limited run. Staffan Ulmert of The Only Music Podcast explains that he and his co-host Louise Hammar had no idea why so many music podcasts barely make it to twenty episodes. He wonders if it's because of licensing issues or if those involved in creating music podcasts start to resent each other around episode fifteen. Their new podcast, created just this year, provides an excellent perspective on how labels, artists, and listeners are discovering music today and how various facets of the music industries work.
The Only Music Podcast is produced in Gothenburg, Sweden, and is available via iTunes or from the podcast's website, which organizes its episodes into a visually striking grid of images that are demarcated by a topic. The episode titled "Girls!", for instance, is marked by a photo of Björk's face surrounded by a black background. Episodes are released every two weeks and the goal of the podcast is "to avoid being too nerdy" and to ensure it appeals to listeners beyond those who "consume music and music news 24/7." Staffan is a music producer who has released sample-based music under the moniker Mojib and is also the founder of Has it Leaked. Louise co-runs Telegram Studios, one of Sweden's biggest indie labels; she has also managed a number of international artists.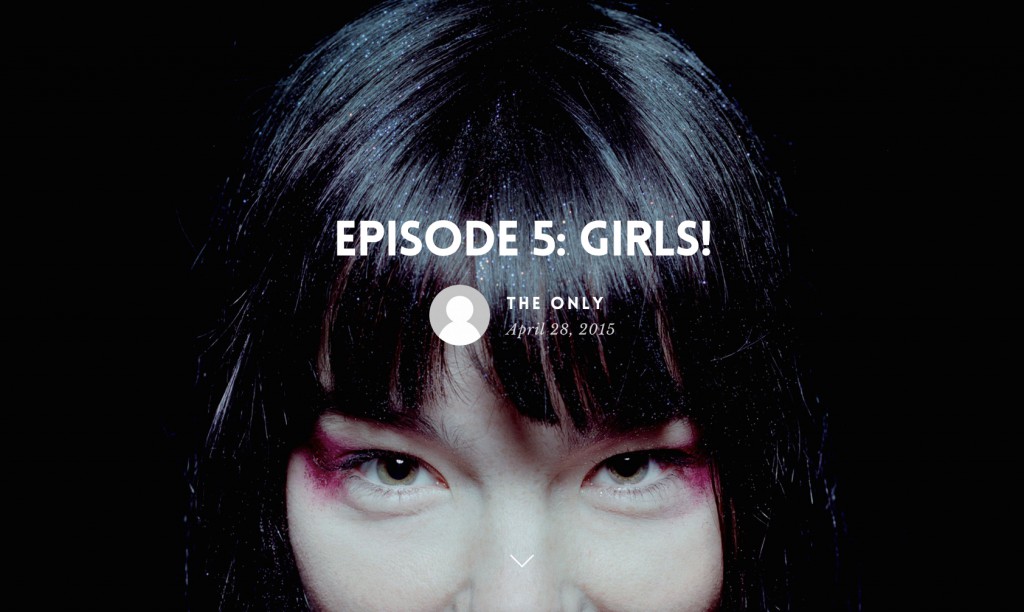 Each episode is broken down into three distinct sections: News, "what we've been listening to," and a distinct topic such as remixes. Two episodes have deviated from this format due to summer holidays: One, a list of guilty pleasure songs, and the other, a list of cover songs the hosts enjoy. Featured news topics are related to the music industries, such as the release of Tidal and its lack of transparency in terms of what they pay artists, recent album leaks (Kendrick Lamar's "King Kunta"), and the popularity of surprise album releases in the United States. When introducing listeners to Tula, Louise does so by explaining the creative process behind the group's music and offers some insight into why she thinks it resonates with listeners. She is able to provide this context since Tula works with her label, Telegram. During a discussion of Jamie xx's "Loud Places" from Episode 3, we learn about the samples used on the track and the process of mixing and remixing. Louise then takes us through the history of remixing by rocksteady, reggae, and dub artists.
The final section of each podcast installment is particularly appealing for music fans, since it deals with compelling and familiar issues in the music industry, but with a refreshing perspective that isn't filtered through the United States or the U.K. On Episode 5, "Girls!" (April 28, 2015), the discussion of women in the music industry centers on the year 1996 when Sweden was "bombarded with U.K. rock bands" and the "laddish" culture that accompanied it. The hosts discuss how there were many women artists on the charts that year (Mariah Carey, Toni Braxton, Celine Dion) but argue that because the industry was heavily dominated by men, it was hard for women's perspectives to emerge. As a point of comparison, they then discuss Robyn and her promotion of women in technology. In the next episode they mention that this is a much larger topic and one that they will discuss again on a future episode.

Being able to hear the podcast evolve over the course of its 11 episodes is a fascinating component of The Only Music Podcast. At this year's ICA conference, a panel on podcasting was followed by a discussion of the increasing popularity and professionalization of the podcast. A few points that were brought up included the "podcast/public radio voice" and the importance of large distribution channels. By contrast, the 11 episodes of The Only Music Podcast allow us to hear the hosts working through technical issues such as having two microphones recording at the same volume level (they have yet to receive their proper microphones). At one moment Louise admits that her iPhone battery has died and that the audio quality may now decrease. Many episodes end with Staffan asking listeners to write to the hosts if they have suggestions for improving the format. So, while the two hosts are clearly experts in their fields, I enjoy hearing the podcast develop and change over each episode. In the pilot episode Staffan admits that "It's very difficult to create a podcast. We thought it would be very easy. It's not…" He adds that he had a hard time listening to the first few episodes but supportive emails from listeners gave them the confidence to continue.
Staffan says that he and Louise are getting better at being themselves once they hit the record button. He imagines that they will run into some problems with licensing music if the podcast develops and its audience grows. If that's the case, he hopes that sponsorship can help. This is a great time to tune into The Only Music Podcast, both because it deals with the ever-changing contemporary music industries, and because we can hear a podcast develop and find its voice.