The Right to Make Wrong TV?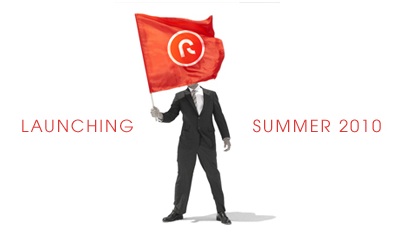 Lest you thought Saturday Night Live's recent sketch about a Sarah Palin Network was simply idle humor, later this year, the RightNetwork will launch as an independently-owned network programming solely for conservatives. Their website explains:
Our mission is clear: to entertain, engage, and enlighten Americans who are looking for content that reflects and reinforces their perspective and worldview. RIGHTNETWORK will consistently impact the political and cultural discussions of Americans.
The site currently offers trailers for several will-be programs, including Running, a reality show focusing on six conservatives running for office; Right to Laugh, featuring conservative stand-ups in action; and Politics and Poker, a show whose premise is pretty much there in the title. These and other promotional materials cutely employ puns-aplenty to make "right" mean "correct," "good," and a moral principle, while they also encourage the syllogism that everything else is "wrong." Frontman Kelsey Grammer notes, "There's wrong, and there's right — RightNetwork — all that's right with the world."
A few thoughts:
(1) While points (2) through (5) should make it clear that I'm not likely to be their biggest fan, I will admit that I'm captivated by the prospect of a non-news network that sees its watchers as citizens, not just consumers (even if it may simply be treating them as such to capitalize on them). Take Running, for example. In a media world in which citizenship is often reduced to the simple acts of voting and watching the news, it'll be refreshing to see a show that explores how and why people "become political" and what's involved in "getting involved" in politics. As I watch, I may need a slopbucket beside me for the moments of biased excess, but I nevertheless give credit where credit is due.
(2) Using a tiresome conservative martyr complex in posing itself as new and different, part of its rhetorical purpose seems simple – to insist once more that the supposedly Trotskyist media system is alienating conservative viewers, as though NCIS, The Office, American Idol, and Dancing with the Stars team up weekly to call for children to have abortions, pay more taxes, and marry gay welfare mooches. But how will this fare as a channel for people to actually watch, not simply as a rhetorical strategy of victimization? When one can watch Right to Laugh or something that's legitimately funny elsewhere, what will happen, especially when many other options exist that, even if not Tea Party parades, hardly challenge a conservative worldview (how is Two and a Half Men liberal?)? Comcast-Spectator chair Ed Snider is a huge fan, which will certainly help, and may suggest my prognostications are half-witted, but I do wonder about its long-term financial viability.
(3) There's a fascinating and telling contradiction in the mission to "enlighten" Americans "who are looking for content that reflects and reinforces their perspective and worldview." Surely enlightenment means the shining of light onto what was dark, and hence requires challenging or otherwise expanding – not reinforcing – one's perspective and worldview? I could snidely surmise that they need a dictionary, but instead I'd pose that we're seeing more sides of a very different epistemology at play here (see here for more sides of it) – one that defines enlightenment as flattering reminders that one is already in the light. Indeed, this is an interesting moment in an era of "egocasting," in which one tunes in to media that only offers one's own perspective, and that reflects one's image back at oneself.
(4) It's also interesting how, even while egocasting, the mission statement's grammar (and its Grammer) subtly suggests that this is for all Americans, and that all Americans share these beliefs. Not surprisingly, then, they overreach. At the minute mark of that Right to Laugh clip above, for instance, we see minstrel humor as the only African-American reduces African-Americans to being, gee whiz, such a musical folk. Or watch this music video by Polatik about the Tea Party, on their YouTube channel, to see Polatik's rather stunned audience try to work out what to do with a minority rapping at their event (while, coincidentally enough, once more the featured minority is a musical fellow). My question, then, is whether they're actually trying to reel in youth and/or minorities, albeit poorly, or whether such instances are simply there to salve Tea Partyers' self-image and to insist to themselves that they're representative?
(5) Finally, it's worth asking what this does to Fox News. As the explicitly, openly conservative, pro-Tea Party channel that wears its politics on its sleeve, RightNetwork could allow channels like Fox News to seem less objectionable and as more moderate. Oh boy.