What Are You Missing? July 22 – Aug 4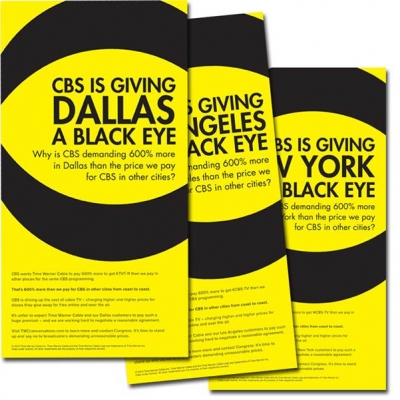 Ten (or more) media industry news items you might have missed recently.
1) The ongoing and heated contract negotiations between Time Warner Cable and CBS over retransmission fees continues, with extensions, threats of blackouts, actual blackouts, and no end in sight. The carriage dispute has consistently failed to reach a consensus, with both parties only agreeing to push back deadlines over and over. Aereo CEO Chet Kanojia claims the ongoing battle gives "validation" to Aereo's service, aided by a TWC spokesperson recommending Aereo to subscribers who lose CBS. The fight took its most dramatic turn on Friday, as TWC customers in New York, Los Angeles, and Dallas lost programming from local stations and all subscribers have lost Showtime, TMC, Flix, and Smithsonian. The blackout is the latest and most public maneuver in debates see both sides blaming the other for intransigence. NOTE: I learned that word from "The Simpsons" and George Plimpton (see #9).
2) Fox is having its own issues with television transmitters, as they have lost an appeal to stop the selling of Dish's "Hopper" ad-skipping feature called AutoHop. The case is still pending, as this was only over a requested injunction, similar to the case Fox has against Aereo, whose own legal counsel has already used the "Hopper" decision in its own case. By the way, I hope the "Hopper decision" becomes as important a term as the "Paramount decision" because it sounds funny.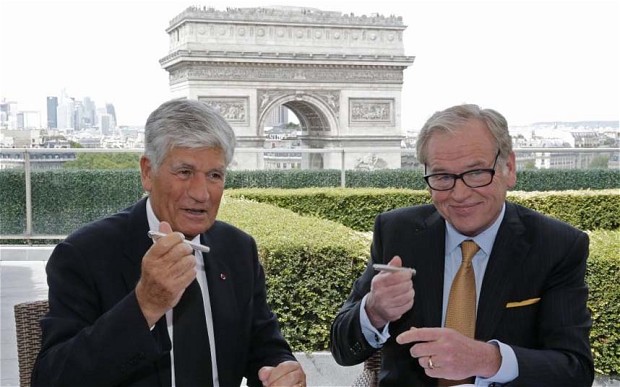 3) Huge news from the world of advertising as two titan firms in the industry, Paris-based Publicis and New York-based Omnicom, have announced an upcoming merger, one that would create the world's biggest advertising group worth $35.1 billion. The merger would be so big, analysts say it would cause massive ripples and changes throughout the advertising industry. Interestingly, the two companies represent some major rivals, like Pepsi and Coca-Cola, though the CEOs (who will remain co-Chiefs) assure their clients are positive towards the merger.
4) Speaking of mergers Variety is exclusively reporting talks are underway between Miramax and one of the company's original founders, Harvey Weinstein, about a potential merger. Weinstein left Miramax to found The Weinstein Company in 2010 after Colony Capital outbid him for control. Interestingly, Deadline's Nikke Finke, who is currently on vacation, went out of her way to claim these reports are entirely overblown and such a merger would never come to pass. My guess: Variety and Deadline won't be merging anytime soon.
5) Turning to the world of gaming, the industry's biggest publisher Activision Blizzard has moved to buy back a controlling stake in the company from current majority owner Vivendi. While Vivendi will retain a 12% share in the company, the French media-telecomm giant is considering further spin-offs and divisions of its operations while not eyeing and new major acquisitions. After the news broke, Activision was rewarded with a 15% jump on the NYSE, their biggest since 2008.
6) We stay with video games as two court cases have been ruled regarding EA and their sports titles, with differing results. First, EA won a case brought against them by NFL Hall of Famer Jim Brown over the use of his likeness in a Madden NFL game on the basis of "artistic relevance." EA was not so lucky in a second class action case brought up by several college football players, also over likeness use this time in their NCAA Football titles. The judge ruled the use was not protected by free speech, with both rulings adding more fuel to both sides in continuing lawsuits over free speech, artistic license, and likeness claims.
7) Google announced a new Internet-streaming device that plugs right into anyone's television, calling it Chromecast. The thumb-sized dongle uses local Wi-Fi to connect and provides access to services like Netflix, YouTube, and Google Play, all controlled via a tablet or smartphone. Although coming with far less content and accessibility as competitors Apple TV, Roku, and others, Chromecast has the advantage of costing only $35, and plans on adding more in the future.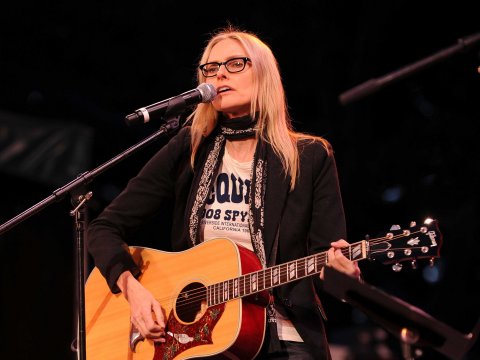 8) Singer-songwriter Aimee Mann has filed a massive copyright lawsuit regarding digital music and royalties. The lawsuit focuses on a lesser-known company called MediaNet, with Mann claiming damages for the infringement of her copyrights in what could amount to $18 million. The suit claims Mann signed a licensing agreement for three years, chose to terminate it afterwards, but MediaNet continued to provide her music, and more so, gave her no royalties from it. Although relatively minor compared to the likes of Spotify or Pandora, the case against MediaNet could provide precedence for future battles between artists/copyright holders and digital music providers.
9) Despite being on the air for 25 years The Simpsons have never appeared on cable television; but all that may soon change. Twentieth Television, a division of Fox, is planning on marketing a package worth $1 billion, with Fox's own FX likely getting first dibs with Viacom and Turner waiting in the wings. The syndication deals would not affect existing deals with local stations, nor does it signal an end to the series, which enters its 25th season this fall.
10) An update to John McCain's proposed 'a la carte pricing' bill for cable providers as the bill has gained a Democratic co-sponsor in Senator Richard Blumenthal (D-Conn.). While there seems to be some support within Congress, the MPAA and powerful broadcasters like ESPN have already spoken out against the plan which would force cable and satellite providers to offer channels individually beyond their pre-made packages. Whatever the case, don't get excited because this is Congress, and the chances of anything getting passed is unlikely.
11) And finally, a bonus story because it is just too darn cute. DirecTV has launched an all new channel available 'a la carte' (AHA!) to its subscribers for $4.99 per month. The channel? DogTV: a channel programmed by the Israel-based PTV Media that is designed by canine experts for your dog's viewing pleasure, stimulation, and relaxation. I have yet to find a commercial showing a dog barking, "I want my DogTV," but I will keep you posted! For now, here's a sample clip that I'm guessing was directed by Terrance Malick: