A New Stage in the Evolution of Original Cable Programming?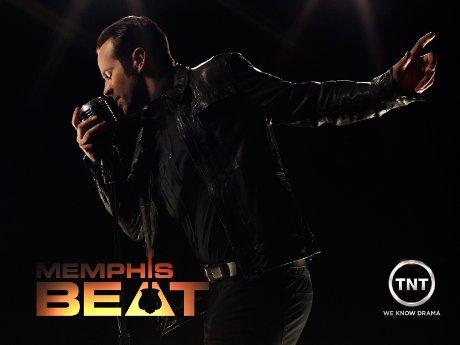 In recent years, a crop of basic and premium cable series has had the distinction of pushing boundaries and offering content somehow differentiated from their more staid broadcast brethren. The industrial logic seemed to be that the niche audiences afforded by cable's dual revenue streams allowed more narrowcast, edgy programs. This summer's crop of original cable series leaves me wondering if we've entered a new era, as I increasingly find less innovation and distinction among many of cable's originals.
Let me start by focusing only on basic cable—premium cable is a different beast, and I'm not sure the argument holds there, certainly if Boardwalk Empire is any indication. So far this summer I've watched a handful of episodes of The Glades, Rizzoli and Isles, Covert Affairs, and Memphis Beat, and none have left me curious for more. I've got the formula, I can probably tell you what is going to happen for the next 12 episodes, if they all make it that long. None, except for a bit of play with characters in Memphis Beat, feature much I could note as exceptional. Admittedly, my viewing has fallen off from other cable originals such as Psych and Leverage that I once watched regularly; here too, the episodic-caper-of-the-week leaves me with little return on my investment of weekly viewing.
There isn't a Shield, Battlestar, or Mad Men among these new shows. In the past, other cable originals seemed at least somewhat unconventional—Monk had his neuroses, Psych its generationally-specific banter and references, and Burn Notice—okay, I can't completely explain my continued interest in Burn Notice, except for its function as climate porn during the Michigan winter. Anyway, cable originals have tended to have some quality or characteristic that made them seem unlikely to succeed on a generally-branded broadcast network. In contrast, Rizzoli and Isles seems a minor twist on Crossing Jordan (which debuted nearly a decade ago) and Covert Affairs is an Alias knock-off (also debuted in 2001) which only serves to remind of the writing and acting skill of the "original."
Notably, the summer's new offerings haven't all been unexceptional. Many of the cable shows that most aspire to be different, exceptional, or both are on FX, and FX's new summer offering Louie remained on brand (Terriers debuts September 8). AMC's Breaking Bad went to amazing places this summer and Rubicon seems to be a tremendous new conspiracy thriller. And with the return of Mad Men, this summer's cable offerings have not all disappointed. Perhaps what I thought was an "original cable" distinction, is really just a matter of the brand of FX and AMC.
Instead of "cable" and "broadcast" being in anyway meaningful descriptors of the artistry or accomplishment of series, maybe we are entering an era in which both broadcast and cable channels feature schedules divided between "branding programs" and "schedule-fillers." In facing distinctive algorithms of budgets, subscription fees, audiences, advertising dollars, and aspiration, both types of television outlets tend to this calculation in specific ways. What seems odd about this move toward filling out a schedule by cable channels, is that they've never needed to—the year-round originals on one night a week seemed a viable strategy (at least from the arm chair). Do we really need more marginal programming—it seems so contrary to the emerging technological and distribution environment. Perhaps the schedule expansion that has led to a focus on quantity over distinction is a strategy to argue parity and draw more dollars from advertisers' broadcast budgets? I think I recall a TNT executive noting the cable channel featured more hours of new original programming this winter than NBC—which suggests it is on decision-makers' minds. I have some other theories—more posts to come.