What Do You Think? Most Important Films of the Decade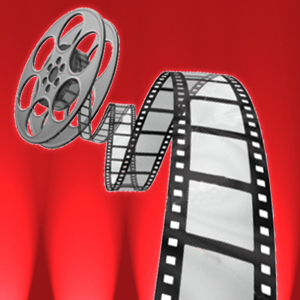 Continuing with our series (TV here, websites here, musical recordings here), what films would you nominate as the most important of the decade? As with the other lists, we're not asking for the "best" per se, and we're leaving it open with regards to what constitutes "importance," but humor us and play along. We've started the ball rolling with a few personal picks, but the list needs your participation too.
All we ask is that you only list one item per post, then let others have a turn, since we want this list to form communally, not simply to be a collection of everyone else's lists. Also, be sure to say why it's important.
Wo hu cang long (Crouching Tiger, Hidden Dragon) (Matt Sienkiewicz).  An honest to goodness non-Hollywood Blockbuster that put Chinese filmmaking on the map worldwide.  The film's unique action sequences have echoed throughout the decade and the fear it struck by proving that Big Films can be made outside of California still casts a shadow over any discussion about Hollywood in the era of globalization.  Also a pretty good film.
The 40 Year-Old Virgin (Jonathan Gray). Surely, there are few people (cough, James Cameron) who studios love working with more than Judd Apatow.  Not only do his films gross huge amounts, but they're also star-makers, meaning that a bunch of them got their talent for cheap. As for audiences, Apatow and friends have created a massively popular genre of geek chic bro comedies. And this is kind of where it began.
The Lord of the Rings Trilogy (Lindsay H. Garrison). My apologies for going with what I think might be a fairly obvious one (or three). Eight years, $285 million dollars, and what seems like the entire country of New Zealand brought to life this monumental epic, one which re-invented notions of the film franchise in 21st century fashion.
There Will Be Blood (Nick Marx).  It wasn't an industry game-changer, and dropping an "I drink your milkshake" into conversations today will likely draw puzzled looks.  But I'm confident that after some passage of time (and after those historians W always talked about finally get around to proving him right), the salience of this film's "American dream" allegory will be much more apparent.  Importance issues aside, was there a better American movie this decade?